Vibratory Finishing Machines from CLM Vibetech
In the mass finishing world, there have been many methods developed to attempt to deburr, radius, descale, clean, wash, smooth, pre-plate or "finish" parts. CLM Vibetech stays abreast of new developments, offering the most modern, efficient finishing equipment available. From the inside out, our machines incorporate the best features available in today's industry. Exceptional quality, customization and service define our position in the mass finishing industry. We are dedicated to providing solutions for our customers - not just selling machines.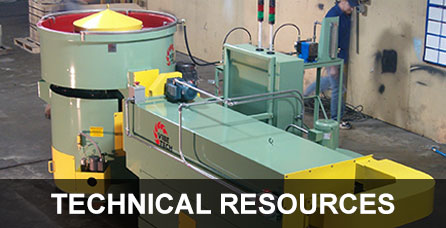 Visit the online literature section to view our documentation
For your convenience, we have collected literature relevant to the features, applications, operation and maintenance of our vibratory finishing machines. All documents are stored in PDF format.