Industries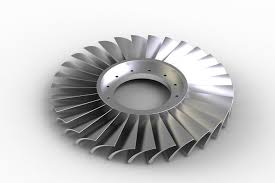 Aerospace
Within the aerospace industry, many components are finished with vibratory machines. With expensive part costs, many components cannot be mass finished in large vibratory tumblers so they must be segmented in a tub finisher with compartments. This style of finisher allows each component to be deburred individually to achieve optimum results. This operation is completed with aluminum and titanium that has been CNC machined, and is highly effective whether the part requires a general deburring of the edges or removal of all of the machining lines before the next process.
Another application is the smoothing or lowering of the RA of blisks or foils. These highly valuable parts can be finished fixtured so that part impingement cannot occur. Also with our HFF (High Frequency Finisher) machine, a part such as a blisk, can be held in place while an isotropic finishing action occurs all around it. This random motion of the finishing media allows for the most even surface finish in the industry. While it is not as fast of a process as high energy finishers, it does not damage or over finish the leading edge of a foil. The end result of smoothing the component is a reduction in drag and an increase in the efficiency of air compression in the engine.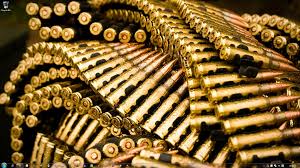 Ammunition
Whether you are producing new ammunition or remanufacturing used ammunition, whether you have 5 gallon bucket loads to massive scale production loads, there are solutions to suit your production requirements.
Vibratory Finishers can be as gentle on casings and bullets as you need them to be to help achieve that high shine and they are easily repeatable. The repeatability process is essential to provide your customers with the consistency that they demand. When cleaning up ammunition, polishing casings and applying protective coatings and lubricants, the motion generated in a Vibratory Finisher is ideal. An entire tote of bullets can be loaded, processed with multiple steps of chemistry, lightly deburred / smoothed, polished, and then automatically fed downstream to Rotary Drum Dryers that will finish the process without any additional handling from operators.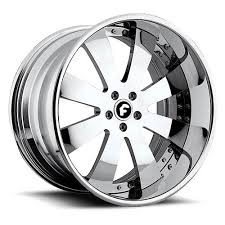 Automotive
Almost every component in the automotive industry can benefit from mass finishing, washing or drying during its production. The most common example is using a Vibratory Finisher to deburr a stamping or casting. With machines ranging from 1 to 100 cubic feet, there are plenty of options to fit your production needs. Machines may also be built with the option to provide internal separation which can segregate the media from the parts after the process is complete.
As always, all of these machines can be customized specifically to your production requirements. Full automation is available on any machine and can help reduce labor costs dramatically.
Whether you are deburring a stamping, washing a casting after a machining action, or drying a clean part before assembly, contact us today with any questions and we are pleased to partner with you to provide solutions for your unique needs.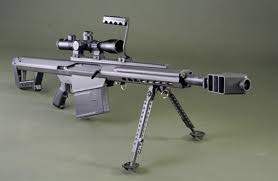 Firearms
As you look at the wide range of components that make up a rifle or handgun, you begin to see the challenge to handle the surface finishing of these components after they have been fabricated.
Almost always, the prior operation involves machining, whether it is a lower or upper receiver, shroud or rail pieces, or sight mounts. All of these components can benefit from deburring, smoothing (eliminating machining lines), and surface preparation for coating prior to the next operation.
A magazine that is stamped and then welded together can also be finished to eliminate sharp edges before coating and assembly.
Vibratory Finishers eliminate the need for hand deburring and can provide a much more consistent product, time and time again.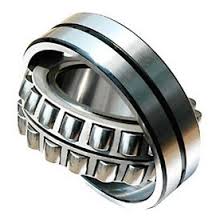 Industrial Components
Comprising of a broad range of parts, such as bearings, motors, springs, pneumatic and hydraulics components, this industry has a countless number of surface finishing requirements.
Smoothing bearing races is completed efficiently with vibratory finishing or High Frequency Finishers. Even large diameter bearing races can be finished without any part-on-part impingement if fixtured individualy.
Deburring castings after machining operations can be completed with almost all of our finishers. Continuous finishing operations are common for the die casting industry when deflashing and deburring are required.
With many other process examples available, contact us today to discuss your specific requirements and needs.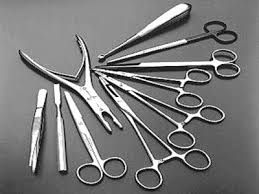 Medical Components
Requirements in this industry are rigorous, so the surface finishing requirements are equally tough. This means that precise finishes with low RAs are essential. With many types of finishing equipment available, we have the solution for your part.
For general purpose deburring or smoothing, a Vibratory Finisher is the right choice due to its unbelievable adaptability for the most different settings possible. From gentle to aggressive weight settings, and the ability to work with all types of media and compounds, we have solutions for your production needs.
For fast burr removal or an accelerated smoothing process, high energy finishers provide the speed that is necessary. For the smoothest possible surface on your medical component, a High Frequency Finisher delivers the lowest RAs.
Call (269) 344-3878 to learn more today.