Do's and Don't's Regarding Your New Vibratory Finishing Machine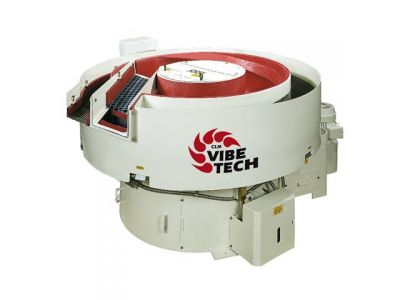 When operating your new vibratory finishing machine, there are a lot of small, easily-overlooked rules that you should follow. Whether you're looking to ensure you maximize the lifespan of your machine or you want to be certain that you're achieving the highest quality finish possible, vibratory finishing machines from CLM Vibetech reward attention, care and proper usage. In this post, we're going to go over a short list of "Do's and Don't's" regarding your finisher and, hopefully, help you get the most of out your new equipment.
DO: Use the right media for your application
In applications that require deburring, ceramic media is recommended due to its abrasiveness. Plastic media should be utilized when a finer — lower RA — finish is desired. Finally, steel media should be used when you need to burnish and soften hard edges.
DON'T: Forget to replace worn media
If you discover that your parts aren't rolling well, the most common culprit is worn media. Worn media results in an improper roll inside your machine because it drastically reduces the process' volume.
DO: Keep up with your vibratory machine's maintenance
Just like your vehicle, your vibratory finishing machine requires regular maintenance. We recommend an oil change every 1,000 operating hours and grease lubrication — applied to each drive bearing housing — every 20-40 hours.
DON'T: Use isolation pads in your vibratory finisher
While isolation pads are a good idea on machining equipment, they dampen your finisher's vibration by creating a weak spot that results in dissipation. This causes the base of your finisher to vibrate more than it should, causing undue wear and tear that can potentially shorten its lifespan.
At CLM Vibetech, we have been producing, servicing, restoring and repairing vibratory finishing equipment for over fifty years. With a range of models available, all using standard, off-the-shelf parts, our machines are designed to outperform our competitors' and, more importantly, reduce downtime by eliminating the need for costly, custom part replacements. If you've been looking to replace your finishing equipment, contact us today to learn more about the finishing equipment available from CLM Vibetech: the last finishing machines you'll ever need.